If you are a person attracted by fine and Pure Ceylon Tea then you will love the full range of Tarlton Tea that comes to you straight from Sri Lanka. Tarlton Tea is one of the best Tea Exporters from this Island nation that was once called as the Paradise Island. The herbal tea from Tarlton is grown and prepared as per the centuries old traditional customs complying with uncompromising quality standards since 1880.
The pure Ceylon Tea is the result of a divine combination of land, water, air and climate that gives the special taste, flavor and color to the Tarlton Tea. The tea that comes from Sri Lanka is well known for its unique character, appearance, taste and quality. This tea is sourced from the six well known agro climatic regions of Kandy, Nuwara Elia, Dimbulla, Uva, Ruhuna, and Uda Pussellawa in Sri Lanka which are well known for their unique taste, character and appearance.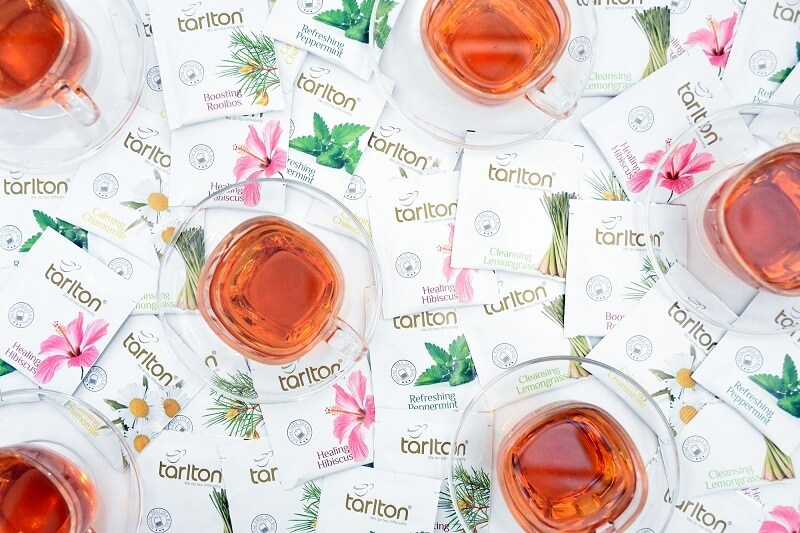 The Tarlton tea is available in a variety of ranges with their own taste and flavor specialties. Among them the Herbal tea is very popular range of tea offering the best type of health and wellness. They are characterized by their enticing blends of tea laced with powerful herbs for invigorating inspiring and stimulating not only the body but also your mind. This range of Tarlton tea is made with the sole aim of energizing your body, soothing your mind and enjoying the pure Ceylon tea in all its glory.
The herbal tea also comes in caffeine free types and contains all the vital nutrients your body needs to refresh itself, besides giving the much needed boost to your mind to meet the demands of everyday life in a better way.
The Tarlton range of herbal tea comes to you in many earthy, sweet and spicy flavors like Mint, Chamoline, Roobios, cinnamon, lemon grass etc. that add more taste and flavor to the tea even when you are taking them with other food items.
Some of the most popular herbal tea flavors from Tarlton tea are;
Calming Chamomile
Healing Hibiscus
Sensational Cinnamon
Cleansing Lemongrass
Boosting Rooibos
Refreshing Peppermint
Revitalizing Ginger
Traditional Moringa