It can be tough thinking up ideas for easy, fresh and tasty meals to cook every day. Loads of people struggle to come up with different ideas night after night, and maybe you're one of them. But help is at hand in the form of a recipe book that has recently been published.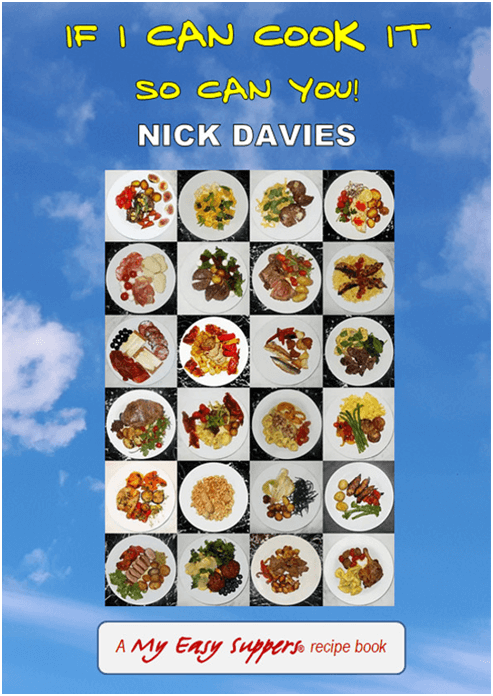 It's written by Nick Davies, because so many of the thousands of fans of his very popular Facebook My Easy Suppers blog have asked for recipes for the supper photos that they love so much. So, in response to the huge demand, he has now published his first recipe E-book, If I Can Cook It – So Can You. Just looking at the photos in the book, and there's one for every recipe, is mouth-watering.
It contains something for everyone: recipes for suppers made from beef, pork, lamb, fish, pasta, chicken, duck, and offal. There really is something for every taste. They look and taste great and, as the title of Nick's blog says, they're all so easy.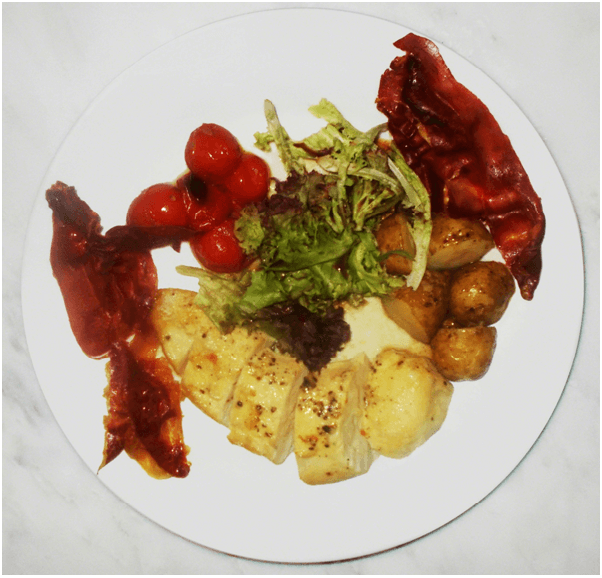 Nick has created over 550 different meal ideas since starting My Easy Suppers, in June 2015. And each one is unique! This is a selection from them. But he's only ever published the photos on his blog, never the recipes.
Nick knows all too well why cooking a meal has to be easy. He has MS, and can't even stand up, and has to perch on a stool to cook. So all his meals have to be ultra-easy.
As Nick says, if I can do it, as a 61-year-old disabled bloke, with nobody to help me, then anyone can. That's where the book's title comes from.
You can buy the downloadable E-book from Nick's website, www.MyEasySuppers.com. The website features hundreds more of his supper photos, and the book contains 24 recipes for amazingly easy, yet very tasty and good-looking, meals. They are all made from fresh ingredients, and couldn't be simpler to cook.And they're not expensive either. All the ingredients are readily available, and you don't have to make any special effort to obtain them.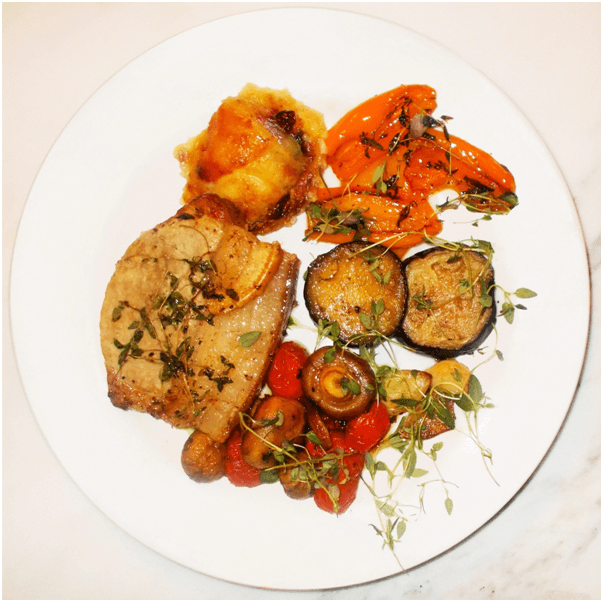 If I Can Cook It – So Can You is a downloadable E-book. This is so much more practical than an old-fashioned printed book. You can buy it, download it, then either view it on your mobile or tablet, or find the recipe you want and just printout that page. It saves kitchen worktop space and trees!