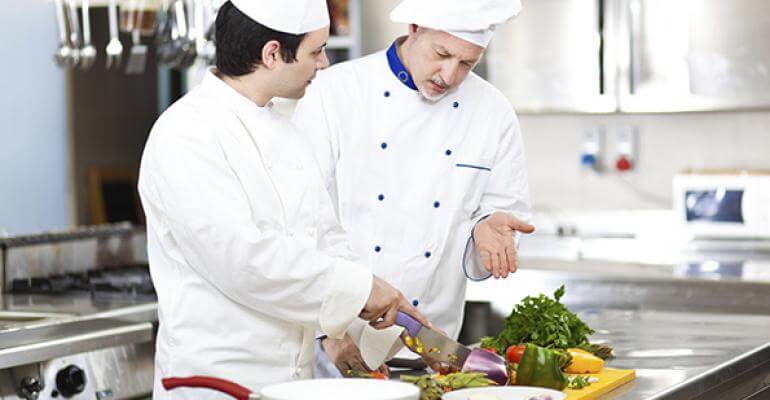 Are your food service employees knowledgeable about food allergies? Do you know just how important it is for them to undergo the training? There's no doubt that most of us have read headlines about diners suffering from an allergic reaction after consuming food items that contain certain ingredients — probably the ones that they're allergic to. In the UK, it is estimated that food allergies and intolerances affect up to 8% of children and 2% of adults. Moreover, up to ten people die annually from food-induced anaphylaxis. Even the tiniest trace of a food allergen can lead to severe symptoms and, in some cases cause extremely fatal symptoms — this is especially true for those at greater risks. It is paramount all staff that handle food are correctly trained and have a food allergy certificate.
So what's the point?
As a restaurant owner, it's critical that both you and your member of staff undertake food allergy training so the world can be safer for allergy sufferers. It's not enough to educate kitchen and wait staff about safe food handling practices. There still need to be continued instruction in this area as doing that could save the life of one or two of your patrons.
It's important to note that there's a huge difference between food intolerance and food allergy — you shouldn't confuse one with the other. For the most part, allergic reactions tend to be more dangerous and could require quick medical help especially in cases where a patron goes into anaphylactic shock. On the flip side, an individual with gluten-free intolerance may become uncomfortable if he comes in contact with gluten, but it's very unlikely for the person to experience life-threatening reactions.
Once you introduce food allergy courses to your restaurant, member of staff will get a better understanding of how to handle customers with food allergy or intolerances. Moreover, they'll be able to identify allergic reactions, emergency procedures and standard operating procedures in the wake of an allergy-sensitive customer.
Even food service professionals need to learn more about allergens as well as how to serve people with food allergies — this is important because they need to stay up-to-date with the latest food practices.
It's glaringly clear that people with food allergies need an incredibly high level of service due to the sensitivity of their condition. There have been a growing number diners with food allergies in the UK, and it's your responsibility as a food business owner to protect the health and lives of these diners. Since people have to eat out at some point in their lives, you and your staff need to keep learning and implementing the best practices. Continuous training and education is the only solution, and we recommend every business in the food industry play their part.