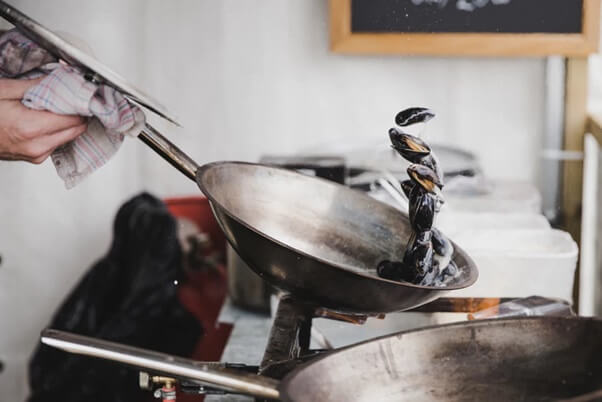 In the United Kingdom and indeed in other parts of the world, the hospitality industry is going through something of a difficult time, with many struggling to recruit new staff. In the UK, the upcoming Brexit is no doubt playing a role, with many staff from the European Union moving on to other EU countries in fears they'll be asked to leave come March 29, and worldwide, the industry has struggled to retain talent due to salary limitations or poor working conditions.
There are some ways to ensure your business remains afloat without having to fork out on expensive temporary or agency staff, however. Below, we have put together some top tips…
Raise staff salaries
It sounds obvious, but raising your staff salaries is one of the best ways to ensure your top kitchen talent doesn't disappear. Indeed, it may seem counterproductive to give every chef and kitchen staff an extra £10 per shift, but it's much cheaper than losing a member of staff and suffering through shortages, having to close your kitchen early, and go through the time consuming and expensive recruitment process once again. As hospitality staff become harder to find, you must do what's right by your team and pay them competitively if you want them to stick around. If you're only offering minimum wage, they'll be on the lookout for other opportunities, and they'll find those opportunities in no time at all…
Work with a recruitment agency
Another way to ensure your business remains prosperous during difficult staffing shortages is to work with a company that offers hospitality recruitment . You may not have thought about working with a recruitment agency in the past, but you'll soon see the benefits of doing so. Sure, you can find a member of staff by asking friends and family and posting a vacancy on social media and your notice board, but the truth is that you're only going to have a limited selection to choose from. Outsourcing to an agency, on the other hand, affords you a greater choice and ensures you find the very best members of staff for your team every single time.
Downsize your menu
When was the last time you took a long hard think about your current menu or hospitality offering? If you're giving guests too much choice at meal times then that not only means you will get through a lot of wasted stock, but it also means that you'll need additional members of staff to cope during rush hours. By downsizing your menu, you'll be able to streamline your kitchen operation and require fewer members of staff as a result. In a hotel, then decide whether you really need three receptionists on at all times – allowing guests to check in on their smartphones by developing an app, for example, could appeal to savvy travelers, and help to differentiate your brand in the crowded market. On top, it'll cut the cost of hospitality staff and mean that, if you cannot find many replacements, you can depend on technology.