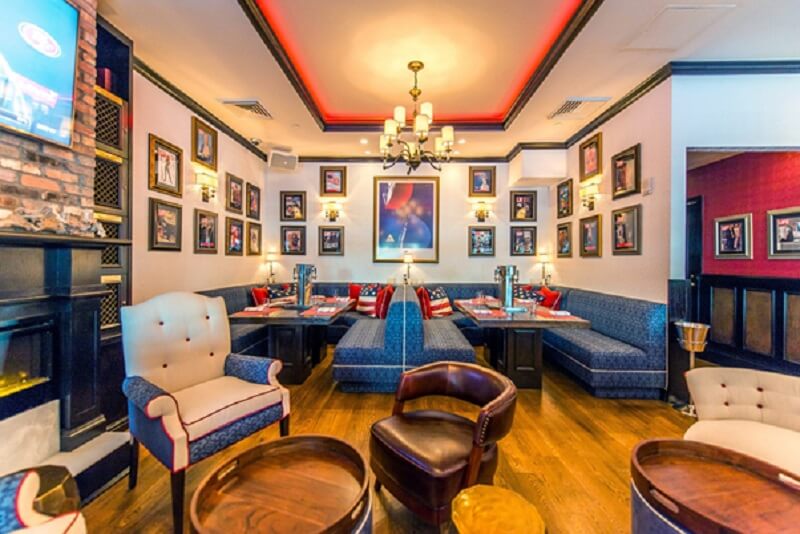 The American Social Tampa, located in Tampa, FL is the perfect destination to spend time with your friends, family, and partner. It's the third restaurant in the AmSo chain. It was began on October 30, 2017 by two long time college friends, Rick Mijares and Paul Greenberg. It was their dream to create a place that includes a bar and restaurant, where a person can relax and enjoy a stress-free time away from the busy world. The present chairman of AmSo is Rick's father Anthony Mijares Jr. The American social bar and restaurant in Tampa is 15,000 square foot large and is situated at Pointe, on Harbor Island.
The place is perfect, from the music to lighting. The decoration at American Social Tampa lets you enjoy your meal, making your experience much more special. Also, there is a constant televised running game, making it a perfect place for sports fans. It has over 40 different craft beers; customers won't be disappointed, they will always have access to their favorite flavors. The ambience will mold your simple meeting, in the restaurant, into something really memorable. You will love the restaurant and your experience here will make you want to visit frequently.
Endless drinks at American Social Tampa:
The restaurant is especially famous for drinks that are available on the menu; which has the best beer selection in the town. The best part is they never run low on beers and ensure that their customers get the best party experience for their special moments, when cheering their team during a big game, or just to share their favorite flavors with their loved ones. The team is always happy to help you pair the perfect drinks with appetizing food. American Social bartenders will make sure that their customers never run out of drinks and provide them with superb drinks before they ask for it.
Tasty meals at American Social Tampa:
Whether you are having lunch with your business partners, having dinner with your family, or chilling with some friends; you will always be served with one of the best and succulent foods in America. This also includes unique shared plates, because you may invite your friends to dine with you. The finger licking cuisines urge everyone to eat more; the staff at the restaurant will always ensure that you get the best quality food; the customer's health is their first priority. The taste and quality of food and drinks will never let you down. This restaurant is highly recommended after long exhausting day to calm yourself with the delicious food and splendid environment.
Daily specials:
The American Social Tampa team always makes sure that their meals and drinks are not heavy on their customer's wallets. For this, they offer daily special deals on food and drinks to help them enjoy everything at an affordable rate. Every Monday they will offer delicious burgers only for $5; their Thursday night specials are famous all over town.
Happy hour:
American social bar and restaurant in Tampa includes happy hour specials with never ending food and drinks, so you can feast like a king. It offers 50 percent off on craft beer, wine, and liquors; you can have shared plates for only $6. This special hour deal is available from Monday to Friday, 4 to 7 p.m.
All these features turn one-time visitors into regular customers at American Social Tampa.