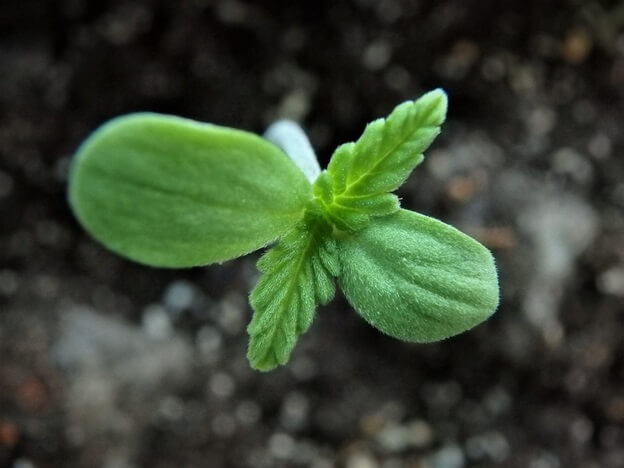 The hemp, cannabis and CBD industry has gotten a hold of a few economies. In the past year, the acceptance of these products has grown substantially. It's hard to believe that years ago, not many states were open to the use of these products. Now, only 21 states in America have yet to legalize any form of marijuana, while four states have yet to legalize the use of CBD. According to Medium , the only remaining states where CBD is illegal are Idaho, Kansas, Nebraska and South Dakota.
For the most part, legislators and Congress are concerned about the psychoactive effects that cannabis strains are usually associated with. This concern is one of the many hurdles that the hemp and cannabis industry has to surpass, and it's also one of the reasons why nearly half of the states have yet to legalize it.
CBD is on a different level though. CBD oils are essentially extracts of the beneficial compound found in cannabis strains. Products made with CBD oils generally have little to no traces of THC, the psychoactive compound found in cannabis plants. With the fact that only four states are left to legalize CBD, it's obvious that it is becoming the leader of the green movement.
There are many reasons attributed to the growing demand for CBD. According to Consumer Health Digest, one of those is that it is more accessible because of its legalities. Another factor is that it is the cleaner alternative to marijuana.
The number of ways to consume CBD is also a reason for its recent success. While cannabis and hemp are often limited to smoking and vaping, countless CBD products have popped up including gummies, creams, crystal dabs and more. As the number of CBD products grows, consumers are easily able to find various ways to incorporate the compound into their daily lives.
Of course, CBD's success in the past years can also be attributed to a few unsung heroes—market leaders and companies that continue to provide the general public with the products they need. Without these companies behind the sector, it's hard to imagine that CBD would've reached the popularity and acceptance it has now.
POTN showcases current successes and future endeavours
PotNetwork Holdings, Inc. (OTCMKTS:POTN) and its subsidiary, Diamond CBD Inc., are recognized as one of the leaders behind the CBD revolution. Through their products, both companies have reached countless CBD users in the United States. The companies have had a great run in the past months, but they have their eyes set on the future of the industry already.
POTN recently released a few details regarding its current status on the market. Some of Diamond CBD's best selling products are Diamond Vape Additive, Liquid Gold Vape Juice, Chill Gummies, Diamond CBD Oil Tinctures, and Biotech Cream. The company is still planning on expanding their already extensive selection of products.
Currently, Diamond CBD is in the process of adding new edibles such as cookies, chocolates, candies, and more variants of gummies. It will also expand its pet product line with snacks and treats. Perhaps the most exciting of all is a new line of "Daily Boost" items, which are essentially single doses of CBD liquids.
In terms of the states that have been loyal customers to them, POTN said that Texas, California, Florida, Georgia and New York have been the most profitable.
Moving forward from its recent successes in the past months, Diamond CBD is planning to expand its services to other regions. It is currently eyeing to set up connections in the European and Canadian markets. Canada could gain a big boost in the cannabis sector as the Cannabis Act is expected to be passed into law by mid-June. By expanding into these regions, Diamond CBD is slowly but surely positioning itself into becoming the global leader in the distribution of CBD.
The company has also expressed the edge it has over its competitors. Other than its commitment to producing top-quality products, POTN and Diamond CBD also guarantee unparalleled customer service, progressive development of product lines, and a deep understanding of their market and consumers.
The rapid growth of CBD into mainstream popularity can't be attributed solely to the new learnings about the compound. It should also be attributed to the top brands that continue to deliver the needs of consumers while also setting new bars for the industry as a whole.