Whether you're going out on a dinner date or having lunch with your business colleagues, it's always important to dress appropriately. Here's a list of dining outfits for you to try depending on the occasion.
For a first date
Whether you're going to a casual Eatery for lunch or meeting up at a wine bar for a drink your best bet is to opt for an outfit that is dressy but casual. Luckily, one of the latest trends this season is upscale sportswear. Try pairing a flannel shirt dress with ankle boots and statement jewelry or jeans with knee high boots V-neck tee and a boyfriend cardigan.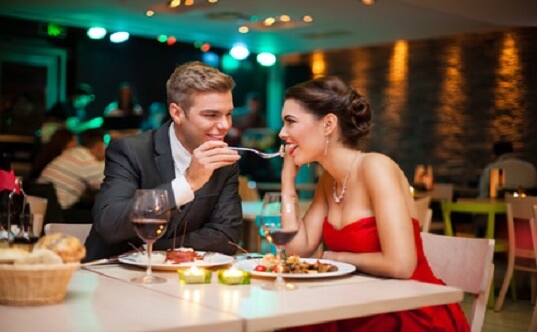 A business dinner
Whether you're meeting with a potential client to discuss a proposal or getting together with your colleagues after a conference, it's your best bet is to dress business casual in a business diving situation. Try pairing a classic casual blazer with a jersey maxi dress and business flats or straight-leg trousers with a fisherman sweater and penny loafers.
When you're going out with friends
Whether you're meeting at your favorite sports bar or grabbing your favorite bottle of wine at painting class, you can't go wrong with contemporary street wear. Try pairing riding boots with fitted jeans a casual button-down and a fleece jacket or a cashmere turtleneck with a jean skirt and ankle boots.
When you're going out with your significant other's parents
When going out with your significant other's parents, particularly if it's your initial meeting, it's always best to wear something classic and clean instead of trending. For example, try pairing khakis with a solid twin set and ballerina flats. Or a floor-length A-line skirt with a cashmere sweater and Mary Janes. These outfit ideas work no matter if you're going to a laid back steak house or an upscale Bistro.
By following these style tips, you'll be sure to have a fabulous evening out no matter what the occasion is or where you go. And if your wardrobe needs updating you can find all of these styles and much more at llbean.com.