Fettuccine Alfredo, the charmingly rich and creamy sauce pasta is all you can ask for killing your hunger pangs. This scrumptious dish loaded withdollops of cream and parmesan cheese is widely believed to be an authentic dish of Italy. But what if I tell you that this amazing pasta does not even exist in Italy?
Despite the Italian roots, Fettuccine Alfredo does not represent today's Italian dining, which is why it cannot be considered authentic.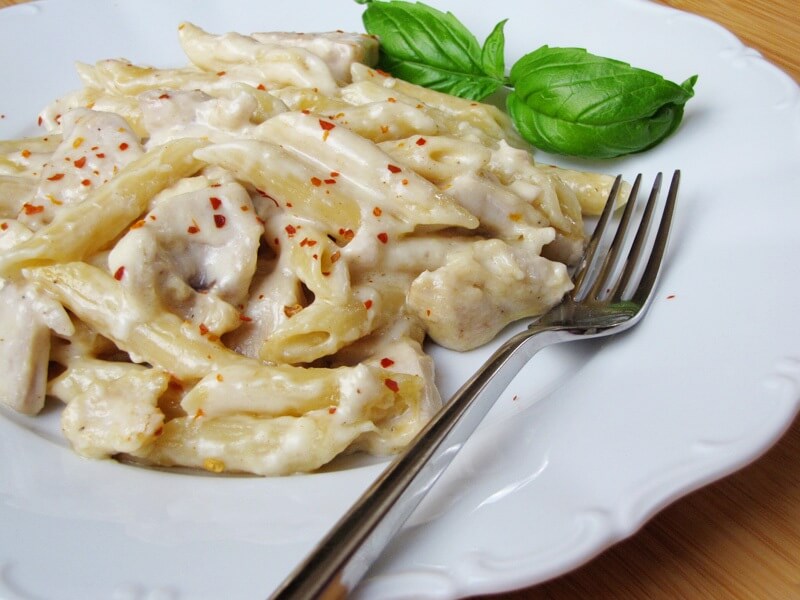 The Origin Of Fettuccine Alfredo
According to a popular myth, in 1920, a man called Alfredo di Lelio, a Roman restaurateur, decided to prepare something to gratify his unwell, pregnant wife. He ended up creating a sauce made from butter and loads of parmesan cheese and emptied it over some fettuccine pasta. As the story goes, he started serving this dish at his restaurant, which grabbed the attention of Mary Pickford and Douglas Fairbanks, Hollywood actors who were in Rome for their honeymoon. They brought the recipe to America and popularized it. Hence, began America's obsession with this palatable dish.
In 1943, Alfredo di Lelio sold off his restaurant, called Alfredo allaScrofa, to one of his acclaimed waitrons. In 1950, Alfredo di Lelio and his son opened another restaurant, Il Vero Alfredo, which too served the original Alfredo recipe. Both these restaurants are extremely popular among the North American tourists. They are the only two places serving the real Fettuccine Alfredo in Italy.
The American Version Of Fettuccine Alfredo
The thick, creamy sauce that most of us know of as Alfredo is purely American. The original version, made with no cream, was extremely different in its taste and feel.
The American version of Fettuccine Alfredo is richer, creamier and contains added spices. It has become one of the staple dishes of the American Italian cuisine. Today, it is a recurring item on menus in almost all Italian restaurants in the United States. Also, in America, you can find Alfredo sauce mixed with chicken, shrimp, pork, vegetables, etc. to make it a single dish meal.
Russo's New York Pizzeria is one among the many places offering authentic American version of Fettuccine Alfredo. It is loaded with cream and parmesan to blossom your mind and taste buds.
More About Fettuccine Alfredo
Although originated in Rome, the dish has lost its tradition in Italy. In Europe, it is called Fettuccine al burro or Fettuccine burro e Parmigiano, which means pasta with butter.
So, for those who believe that Fettuccine Alfredo is native to Italy, the next time you eat it, remember it does not belong to Italy's long-standing cuisine. However, you can enjoy a slightly different mix of ingredients which make for a lighter version of the thick and creamy pasta.