Easter is a wonderful holiday. This one warm-weather holiday that is celebrated with beautiful spring colors, wonderful family feasts, religious celebrations, and treats for the children. Children everywhere will race to see what the magical Easter Bunny has brought for them. The sweet candy, nestled in colorful plastic grass will soon be moved to other locations as children prepare their baskets for the egg hunts.
This year, why not make your Easter even more magical and unique? Instead of shoving pre-packaged candy into baskets, what if the Bunny brought a candy buffet? This beautiful display will complement your holiday dinner, and allow everyone to partake in the sweets. Children can design their own holiday baskets from an arrangement of sweets that will make their eyes glow and their mouths water.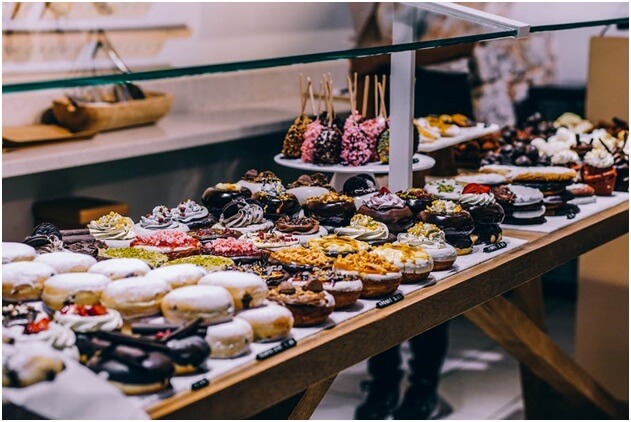 Creating your candy buffet
The first thing you will need to have a successful candy buffet is a quality online candy supplier. Sweet Services is a premier candy supplier, and you can get everything you need in one place. While you can purchase the traditional candy, individually wrapped candy in bright foils, stuffed Easter Eggs, and Chocolate Goji Bliss Balls , you can also custom design your candy buffet with unique flavors like coffee, dark chocolate, and other special treats for the adult children in the group.
Colors, Themes, Decorations
Of course, the theme is Easter and spring. The colors are spring pastels. While it is tempting to use every spring color, you can over do it. Try to select three colors and stay within hues of those colors. Pink, yellow, blue, and purple are great choices. There are many shades that will work together. You will use green a lot in your decorations so avoid using it as one of your candy color selections.
The dollar stores are great places to find decorations, as are thrift stores and garage sales. Consider using a three-tier cupcake holder filled with colorful plastic eggs as a centerpiece. You can also use jars of tulips, or an Easter-egg tree, or beautifully decorated glass eggs on stands of different heights. Use small stuffed animals, toys, and single flowers to fill in empty spaces.
An Easter candy buffet needs a backdrop, and they are so easy to create. A silk or paper tree with easter decorations attached is a fun idea. You can also use colorful streamers, balloons, and colorful twinkling LED lights.
Instead of gift bags, provide plastic eggs for the kids to fill, and small baskets (available at dollar stores or party supply stores) or paper egg crates to place the eggs in.
Tips For Your DIY Candy Buffet
Vases and jars in the back section are taller than other jars. Different size vases and jars to create height and depth to the candy buffet.
Estimate eight ounces of candy per guest will be needed.
Don't forget the scoops and tongs. You can substitute large spoons with ribbons, or even small plastic shovels if you find them in your color scheme
If you decide to order chocolate, pay attention to the storage instructions. Also, note the temperature as express shipping may be required in order to deliver it without fear of melting.
Add personal touches such as baskets with each child's name painted on the front (or printed on a label)
Winding down
As the day comes to an end, allow the candy jars to empty. You can layer the candy to keep smaller amounts of candy available and remove jars as they are emptied. At the end of the event, place leftover candy in plastic bags and save it for another day. You will find the Easter candy buffet is a big hit with children and it makes your easter dinner easier as the candy buffet replaces the dessert table.
You just might find this idea is such a hit that it becomes a new family tradition.
Author Bio
Wendy Dessler
Title: Super-Connector at OutreachMama
Wendy is a super-connector with OutreachMama and Towering SEO who helps businesses find their audience online through outreach, partnerships, and networking. She frequently writes about the latest advancements in digital marketing and focuses her efforts on developing customized blogger outreach plans depending on the industry and competition.