It's easy when you're a wine lover to choose a wine that goes well with a food dish. There are the classic choices that are safe to go with. However, with beer, it's difficult to know what foods go well with it and won't be a clash of tastes that overwhelm the palette.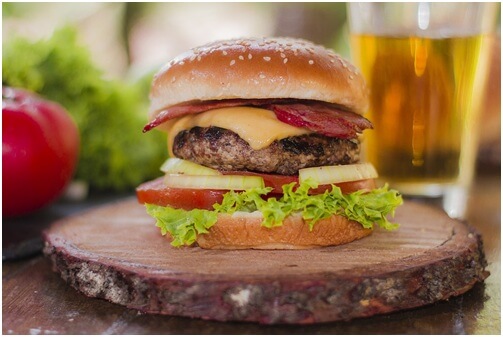 Here are a few of the best foods to enjoy with a cold one.
Going Right for the Sushi
For the cleaner taste, some sushi is hard to beat with its clean taste and occasional dab of wasabi to put some fire into your mouth. It doesn't really matter what type of sushi you love, from the classic sushi roll to delicate specialized Japanese dishes, an icy bottle of Kirin Ichiban is the beer to choose. You'll win points from any local Japanese friends who come over for sushi and good conversation too because the brand is well liked and the 100% malt in this beer pairs up well with sushi meals.
Hearty Food
When hearty, heavy food is on the menu because it's cold outside and you need something to fill the stomach, then beer selection is a bit tricky because you don't want to lose the delicious saltiness of heavier food. A chicken or steak pie encased in flaky pastry with a side order of fries goes particularly well with a cold class of Stella Artois.
To enjoy your beer even more, take a look at these Northern pint glasses which come in several delightful decorations to match all occasions. Attractively made, with artful designs, these glasses are ideal for drinking beer late into the evening after the meal is over.
Chicken or Pasta
It's important not to overpower the palette when mixing food with beer. In the case of pasta, chicken or fish, a lighter beer goes much better with these dishes for a better balance. For plainer food dishes, something light like an American Hefeweizen or German Hefeweizen is ideal. When adding a thick sauce to a pasta dish, then look for a heavier beer for a deeper flavor to avoid the beer taste getting overwhelmed by the food. Seafood is also nicely balanced with a light beer as long as the dish is kept simple.
Burgers and a Roast
With heavy meats, stouts and brown ales are popular because they pair up nicely with steak and burgers. The aromatic smell and malt add a sweet taste to counterbalance the robustness of hearty meats. The roasted flavor common to Belgian lager or Newcastle Brown Ale which is sold internationally is a good ale to try.
Pairing off the right beer with a good dish makes the whole dining experience more enjoyable. As much attention that goes into wine selection should be applied to what food goes with which beer to maximize the value and enjoyment from each meal. When choosing beer without consideration for the meal you'll be eating, the results are often disappointing as they'll clash and not compliment the delicate flavors at all.